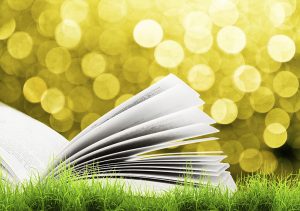 Q: Where are courses offered? 
A: We typically run courses on the UConn Storrs campus continuously. Fall 2020 classes will be fully online.  The Fall 2020 cohort will continue online only without any in-person courses for the remainder of their program.
Q: Can I do this program online? 
A: Yes.  As of the Fall of 2020 the program is now fully available for distance learning.  When in-person gatherings are prudent, we will provide a menu of in-person options for enrichment, connection and networking.  Those traveling from a distance will be able to substitute similar events close to home or attend these virtually.
Q: I already have some coursework related to reading. Can I transfer any in?  
A: You may be able to use up to 6 credits (2 courses) towards state requirements for the license if they a) were taken at an accredited institution; b) completed within the last 10 years and c) are clear, direct matches for the courses listed on our plan of study. Matches are determined by comparing course titles and descriptions.  Courses taken for one degree cannot count towards another degree, but may count towards requirements for the license.
Q: How long does it take to finish the program? 
A: Depending on whether you transfer courses or take any summer courses, people generally finish in 2½ to 3 years.
Q: If I know I want to work in a high school, do I have to take courses in Primary Literacy (or vice versa)? 
A: The 102 and 097 license are K-12 licenses, so everyone will take at least one course addressing every grade level band (primary/elementary, middle grades/secondary) in order to prepare you to support the full continuum of K-12 development.
Q: How much does it cost?  
A: Please review the most updated information about graduate tuition.
Q: What if I want to obtain one of the Literacy Specialist licenses, but not a master's or sixth-year degree?
A: That is an option. The program choices are very flexible. You may wish to obtain one literacy specialist license, or both. Or, you may want to complete either the master's degree or sixth-year diploma programs, but not obtain a license.
The state divides literacy specialist positions into two endorsements/licenses. You can take coursework that prepares you to earn these endorsements as part of a master's in curriculum and instruction or a sixth-year in curriculum and instruction. Which you choose depends on several factors. The state won't accept credits unless they were earned as part of a degree program, so regardless of which path you choose, you will need to apply to a master's degree or sixth-year program through UConn's Graduate School, even though you would not have to follow through on completing the degree, per se.
Application Deadlines
December 1 — Spring Admission
April 20 — Summer Admission
July 15— Fall Admission