Focus Areas
Neag School faculty members affiliated with the Reading and Language Arts Center take part in ongoing research initiatives in such areas as
equity and social justice
education policy
writing pedagogies
among others, including: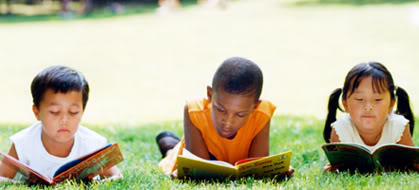 Strategic and Interactive Writing Instruction (SIWI) comprises three main principles: 
(1) strategic instruction rooted in cognitive theories of composing
(2) interactive instruction based on sociocultural theories of teaching and learning, and 
(3) metalinguistic knowledge and linguistic competence drawn from language acquisition theory.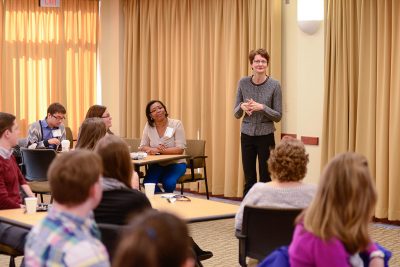 Dorothea Anagnostopoulos, associate professor in the Neag School of Education and vice president of Division K of the American Educational Research Association (AERA), is leading the division's ongoing efforts to conduct research that:
supports expansive visions of teaching and teacher education
addresses questions about what constitutes good teaching in all its dimensions, how teachers can be prepared to enact it, and how teachers' work can be organized so that all students have equitable access to it
identifies the learning-to-teach opportunities in teacher education, K-12 schools, and community settings that enable teachers to enact ethically responsible, culturally sustaining and effective teaching practices in and across diverse school contexts
provides insight into how we can support teachers of color not only to enter and remain in teaching but to transform the profession so that it better serves our students and their communities
asks new questions and uses new methods to build our understanding of the challenges and opportunities for teaching and teacher education posed by new technologies, shifting policy terrains, and emerging social movements
Rachael Gabriel, associate professor of curriculum and instruction at the Neag School, is among several UConn professors who have secured a $2 million grant through the National Science Foundation's RED (Revolutionizing Engineering Departments) program and are working to transform UConn's civil and environmental engineering department to be a safe, inclusive environment for students with cognitive differences, such as autism, ADHD, and dyslexia.
Fellow investigators include the Department of Civil and Environmental Engineering's department head Maria Chrysochoou and faculty Amvrossios Bagtzoglou, Arash Zaghi, Nicholas Lownes, and Tim Vadas, as well as Center for Excellence in Teaching and Learning director Peter Diplock.